34. AI for Humans with Rob McCargow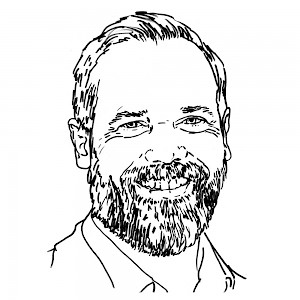 This month I have a lovely chat with Rob McCargow Director of AI at PWC. We chat AI modelling unintended consequences, AI ethics audits, working with companies with dubious intentions, what we should be teaching our children, a recipe for an AI future mitigating job displacement and much more.
Date:
30th of July 2019
Podcast authors:
Ben Byford with Rob McCargow
Audio duration:
45:07
Website plays & downloads
: 506
Click to download
Tags:
Podcast
,
PWC
,
AI for Good
,
Government
,
TEDx
,
IEEE
,
APPGAI
,
RSA
,
Job displacement
,
Unintended consequences
,
Rob McCargow: Director of Artificial Intelligence, PwC
Rob works with partners across academia, government, technology vendors, start-ups, and other key stakeholders, in order to drive innovation within the Firm and develop new services for clients. He is an evangelist for responsible technology and promotes awareness of the growing ethical agenda relating to AI. He is an advisory board member of the All-Party Parliamentary Group on AI, an adviser to The IEEE Global Initiative on Ethics of Autonomous and Intelligent Systems, a TEDx speaker, and a Fellow of The RSA. Rob is particularly focused upon the issues and policies relating to the impact of automation on the workforce, the future skills agenda, and ensuring that the benefits to be delivered by AI are equitably spread across society.
No transcript currently available for this episode.